Boerhaavia difusa enhances relaxation of the nervous system
Nelumbo nucifera contributes to mental balance
Glycyrrhiza glabra relieves psychic tension
Cinnamomum zeylanicum calms down the body and mind
Withania somnifera contributes to psychic relaxation
Bhutan, known as 'The Land of the Thundering Dragon' is called by Tibetans Lho Men Jong; that means 'The Land of Medicinal Herbs'; for its fertile slopes and valleys being inhabited by more than 600 medicinal herbs. It has a pure, virginal nature and mystical countryside, in the lap of the Himalayas. The pristine nature and mystical landscape in the lap of the Himalayas have earned the Kingdom of Bhutan a reputation as "the last paradise on earth."
Food supplement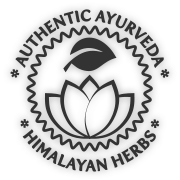 Have a look at the natural collection of herbs and handmade production of teas in Nepal
Category: physical exhaustion, nervous strain, overwork, stress, agitation, insomnia